Window Cleaning & Stain Removal
Window Cleaning Services in Hampton Roads, Virginia
Every business should look professional to succeed in today's competitive environment. When your clients and customers walk by, do they see themselves reflected in your windows? We make sure that happens after one of our window cleaning services. Virginia Beach, VA based Independent Services of Virginia provides premier window washing services for windows big and small.
Clean windows are noticeable and it makes a difference. Whether it's debris from storms, a film of salt and sand, or grime from exhaust fumes building up on your storefront, Independent Services of Virginia cleans your windows and makes them shine without streaks or water spots. We service all 7 Hampton Roads cities for window washing.
Our technicians are specially trained in the most effective window cleaning techniques and in OSHA safety protocols to ensure top professional care. Since 1981 we've serviced Class A buildings to storefronts for window cleaning in Hampton Road. We would like to offer window washing services to your building too, regardless of how large or small it is.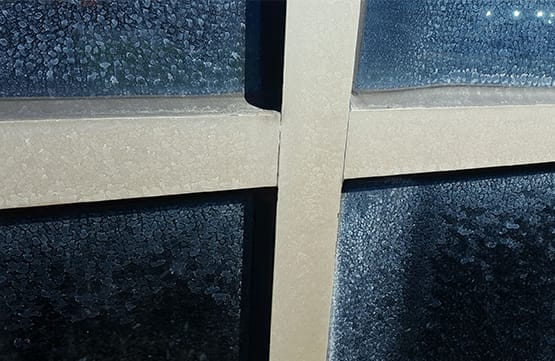 BEFORE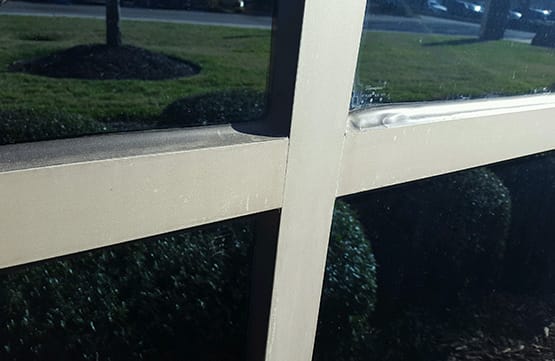 AFTER
While we are there working on your windows, we can do glass restoration as well. Stained, scratched, chipped or broken glass and panes are not a problem. Hard water stains are a particular problem around landscaping sprinkler systems. Graffiti or other scratched glass can be polished out at a fraction of replacement cost. Call us for a free evaluation and estimate to provide restoration or make repairs or replacements, as necessary.
When you make an appointment for our other services.
We also handle pressure washing.
Additional services we offer include power washing, caulking, waterproofing, glass restoration, window washing, parking lot services and holiday lighting.