We also provide additional services such as maintenance for the interior and exterior of your business: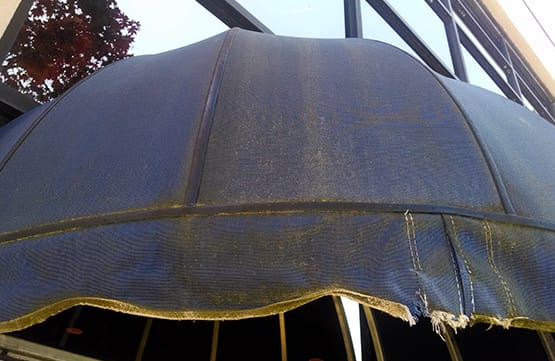 BEFORE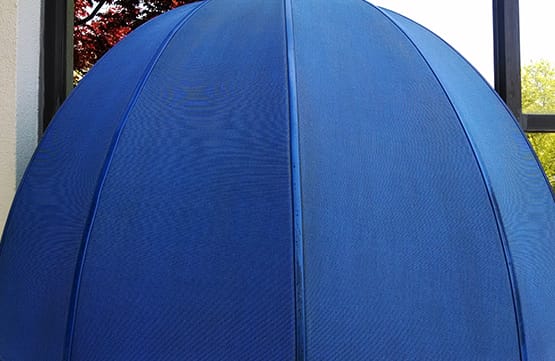 AFTER
Glass Restoration
Glass windows and doors add class and elegance to any building, but they sure can take a beating. Accidents happen, graffiti and people do amazing things that damage and ruin glass and windows. Scratches and stains on commercial glass can ruin the look of the entire room. Surface blemishes on glass separating conference rooms and offices are embarrassing and unprofessional. Large picture windows and glass walls are very expensive to replace, even acrylic reproductions.
Independent Services of Virginia can perform commercial glass restoration so that your building's windows and walls appear blemish-free. There is no need for replacement. Have them restored and repaired. Let our professionals work their glass scratch removal "magic" on your windows, glass walls and storefronts.
Scratches can shorten the life expectancy of your glass. We remove external stains and most scratches on any glass, including acrylics. This is especially important for buildings with glass storefronts.
Glass Stain Removal
Glass stains can be cleaned up to make a glass surface look like new. Aside from our regular exterior and interior caulking, building maintenance and commercial window cleaning services, we also handle messy, stubborn stains that can damage glass and acrylics. We do glass stain removal services that require additional time, techniques and chemicals above and beyond those for run-of-the-mill dirty windows. This includes rust, graffiti, splashed-on substances and solid, sun-baked residue.
Glass stains are embarrassing and may prevent potential customers from entering a business. Companies that appear to have upkeep problems or difficulties with people trespassing on their property need to have the glass professionally cleaned as soon as possible to prevent further issues.
If your business has scratches, blemishes or stains on glass, contact us today. We would be happy to send out one of our professionals to see if your interior or exterior windows can be repaired and restored to their former clear and clean condition.
Waterproofing
Is your building waterproof?
Unless you live in a submarine, it isn't.
Take a walk around it, inside and out. Check out the cracks and crevices around windows and exterior doors. Look up. Does the ceiling leak? Can you hear the wind whistling on a stormy day? Does it smell musty or feel damp indoors after a rainstorm? Are there puddles to greet you after a nor'easter or hurricane rolls through the area? When the weather forecast calls for rain, do you automatically grab the buckets and station them to catch dripping water? A "yes" answer to any of these questions is a sign that your building needs waterproofing services.
Not only are you losing energy and increasing utility costs to keep the inside climate of the building comfortable, you are inviting moisture and pest problems. Once they start, they get more expensive to fix. Take the time to remedy the little problems now, before the damage gets out of hand.
Building Inspection
One way to see if your building needs waterproofing is to inspect the roof and roof system. We can do building inspections for you, if you wish. Our professionals will look for cracks, stains, loose shingling or damaged surfaces. We also check the flashing; it should be flat and intact.
Gutters and downspout areas should be clear and free from leaves, sticks and other debris. Any entry points of pipes or structures into your roof should have a tight seal around them, no gaps. If there are cracks, leaks or gaps, we can remedy the problem with leak repair and waterproofing.
Our superior leak repair and caulking services will close up open spaces while exterior painting and weatherproof coatings can seal out moisture problems. We offer a 10 year warranty on some waterproof coatings.
Leak Repair Services
Walk around your building's exterior and see if there are noticeable gaps in masonry joints. Check around doors, entry ways and windows to see if water and pests can get in.
Check the ceilings and walls inside to see if there are any wet spots or stains. You may need leak repair services to stop water from coming in and causing damage. Look at the windowsills and frames on a rainy day. If water is coming in, it needs to be fixed.
Weatherproofing
Is your building's interior protected?
We offer weatherproofing services for commercial buildings. This prevents water from penetrating the building. Specialized paint and weatherproof coatings give your building the extra protection it needs to keep out moisture.
Weatherproofing Commercial Buildings
Many things are involved in weatherproofing a building, such as protective sheet or fluid coatings, exterior caulking, roof repairs and window replacement and repair.
Stucco has a history of moisture problems in the Hampton Roads area due to high humidity and frequent rain. Our specialists can use a waterproof stucco sealant to reduce the negative effects on your building. Water penetration can lead to mold, mildew and separation problems. We can help you decide what your building needs to keep out the moisture and to look great.
Everyday wear and tear and occasional seasonal storms affect the overall envelope of a building from top to bottom and corner to corner. Drafts, cracks, gaps and porous materials can reduce the energy efficiency of your building. Independent Services of Virginia can help you save money with weatherproofing.
Building Inspection and Weatherproofing Services
When there are cracks and separations around windows, doors and joints, air and water enter and escape at will. Loss of cool air in summer and warm air in winter makes a building less energy efficient. Utility bills are higher and equipment works harder. Leaking water creates moisture damage and growth of mold and mildew. Sheetrock and drywall are damaged by both and can compromise the integrity of a building. Not only structurally, but employees with mold allergies can become very sick, as well. We can help you circumvent all of that by weatherproofing your business.
We do a building inspection inside and out to determine what weatherproofing and waterproofing services you need. We check around windows, entrances and your roof to make sure they are air and water tight. Any areas that are not, can be remedied through our caulking, leak repair, window cleaning and repair, patching and weatherproofing services.
Building Maintenance – Building Additions - Building Repairs
Every building needs cleaning, maintenance and repairs at some point. Whether new or old, it will eventually have something that must be fixed.
Accidents happen. Things break down. They wear out.
Who is going to fix them? Do you have the time, energy, know-how and interest to keep up with your building's maintenance?
We do. No matter how large or small your building, Independent Services of Virginia will take care of all of your building maintenance needs.
Building Maintenance Contractors
Whether the problem is interior or exterior, our specialists will handle the upkeep so you can spend more time running your company. Independent Services of Virginia is one of the premier building maintenance contractors in Hampton Roads, Virginia. We do clean-ups, repairs and preventive maintenance.
Like most companies who perform building maintenance; we also do painting and carpentry. The difference is, we do it right the first time and we do it better. We are licensed, bonded and insured.
Interior Build-outs
We also construct interior build-outs and create building additions. We help you obtain the proper permitting for your project and get it done on time and on budget. Companies that are growing need more room to spread out so that employees are not overcrowded. Increase comfort and productivity through build-outs and additions. Whether it is your own company that needs an expansion or an overcrowded tenant that is bursting at the seams, we can expand or build out the interior to your specifications. We can add walls, doors and offices, completing the project to your high standards at affordable prices.
Building Repairs
We take time and schedules seriously. This is crucial for commercial businesses restoring leased spaces so that new tenants may move in when their contract begins. Every suite must be prepared and painted to look fresh and new. We handle all damage repairs, carpet replacement and ceiling cleaning, repair plumbing leaks, ceiling drips, squeaky doors and electrical problems.
Other services we provide include high rise window cleaning, pressure washing and exterior caulking.
Grounds Maintenance
First impressions are lasting impressions. When people look at your building, it should be well maintained – not just the building itself, but the property as well.
Grounds Maintenance Services
We clean up the area first, removing all trash and debris. We mow, edge and trim the grass and do leaf removal. We handle maintenance on items like bent fences and fill holes in the ground. When we are finished, your building's property will welcome guests as a clean and safe environment. We can tackle any project, no matter how small or large. Remember, regular grounds maintenance and attention makes it look good all the time.
We can keep you one step ahead of the competition. We enhance what customers see when they look at your building, even before they walk in the door. It will be clean and professional, just like the rest of your business.
Construction Clean Up
Hampton Roads is bustling with construction and renovation projects. Is one of them yours, or perhaps a neighbor's? People understand about dust and dirt during the construction phase. When everything is completed, the area still needs sprucing up. Dirt, trash and project debris may still be lingering on your property long after the workers have gone. Just look at your building's windows. Can you even see through the film that covers them? Is there dirt, sand or dust in your parking lot that really doesn't belong there?
Call us to handle construction clean up. We spruce up the look of your building, windows and grounds long after the people who made the mess are gone. With our power washing, window cleaning and other building maintenance services, it will look like new – especially if it is.
Spend your time running your business. We'll spend our time making it look good.