Caulking Services
Higher energy bills result from improper interior caulking. Exterior gaps and cracks, especially around the edges of doors, windows and chimneys, can allow water infiltration and promote rotting that all too often leads to extensive structural damage. This is a costly and time-consuming problem.
Hampton Roads is one of the most beautiful places on Earth, boasting abundant sunshine and ocean breezes, but even here, sun, hurricanes and nor'easters bring wind and rain that take a toll on your building exterior. That's why proper building maintenance, building repairs and preventative measures are so important.
Independent Services of Virginia offers proven interior and exterior caulking services that prevent damage and offer maximum protection from the elements. Our services are affordable and provide a substantial cost savings to you when compared to the alternatives.
Cracks and crevices in your building's exterior let water and insects in where they don't belong. This leads to moisture problems and pest control issues. We can inspect the outside of your building and make sure there are no gaps, cracks and openings in wall and pipe joints. If there are, we will take care of the problem right away with caulking services and leak repair services that seal out moisture and other problems. Whether you need caulking around windows and doors, chimneys and foundations, walls, pipes, wires or sidewalks, Independent Services of Virginia can seal your exterior. We have the know-how and experience to do the job right, on-time and on-budget.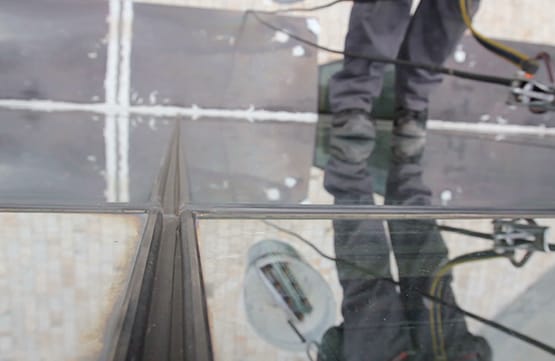 BEFORE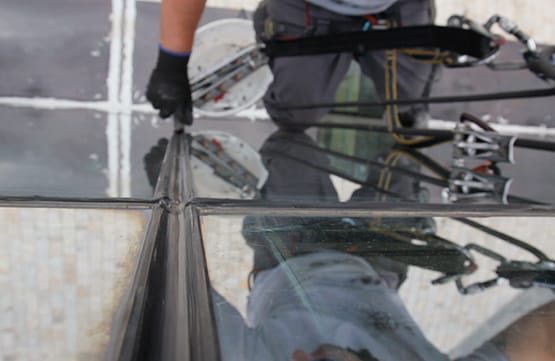 AFTER
Interior Caulking
We do interior caulking, as well. If your building has drafts around doors and windows, we can help. Our experts can seal gaps and cracks with material that is best for caulking. We specialize in plumbing leaks around sinks and pipes, the kind that can cause water damage to floors and ceilings below.
Exterior Caulking
If your building is more than five years old, it is probably in need of caulking maintenance. Don't wait for damage to show. Be proactive and call us today for a free analysis and a free quote for exterior caulking services.
With prolonged leaks, structural damage can occur. The longer it lasts, the worse it gets. Independent Services of Virginia will do a thorough building inspection to make sure your building's interior and exterior are sound.
Caulking in Virginia requires a thorough understanding of the area's four-season coastal climate. Our trained technicians are well-versed in providing top-quality service and in dealing with the challenges of caulking in Hampton Roads.
Big job? Small job? Do you just need to ask a question or get an estimate? Call us today. Our friendly and knowledgeable staff will be happy to assist you.