Ceiling Services
Look up. Is your ceiling clean? Is it discolored and stained? Does it give your customers confidence they are in a sanitary environment? We clean ceilings. High ones, low ones and everything in between. Independent Services of Virginia offers ceiling cleaning services for standard tiles, plaster, specialized surfaces, acoustic ceiling replacement and resurfacing textured ceilings.
High Ceilings Cleaning
Our trained team of ceiling cleaning experts specializes in high ceilings. We go where most don't. Independent Services of Virginia has the right equipment and insurance to handle even the highest heights. Our workers are not afraid of high places; they thrive on them. Maintaining a clean ceiling affects lighting, health and sound. Our services keep surfaces looking professional through a routine maintenance program. We also offer emergency ceiling cleansing and repair services.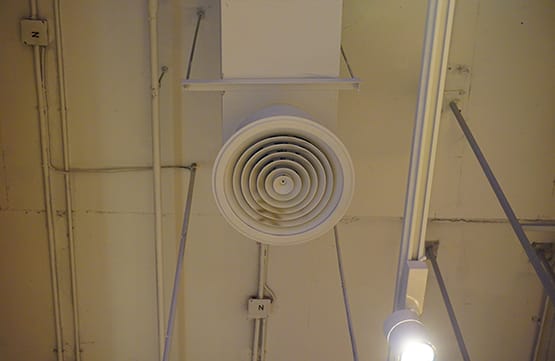 BEFORE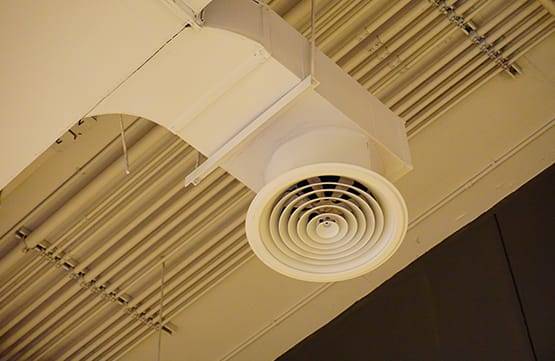 AFTER
Commercial Kitchen Ceiling Cleaning
We remedy all types of dirty ceilings and those that just need routine maintenance to stay looking clean. We do water stains. We make cobwebs and dust bunnies disappear. We clean up from accidental geysers of beverages, chemicals and other unsightly splatters. We sanitize high commercial kitchen ceilings with greasy film from a high volume of cooking and erase years of built up nicotine stains. Buildings near beaches and bays or train tracks often have a gritty buildup from blowing sand or coal dust. We remove it.